About the Curriculum
Marhaba! is an innovative, student-centered Arabic curriculum with proven efficacy. The program is flexible enough for use by students of varied ability levels, and is ideally suited for middle and high school classrooms. With guidance, students create personalized textbooks called daftars ("notebook" in Arabic), a process that encourages them to take ownership of their learning. The daftars are the primary learning tool for students, and are the only materials they need to bring this rich and challenging language to life.
Results are striking. Students using the curriculum regularly reach the Novice-High ACTFL oral proficiency.
Learn more about Marhaba!'s components and flexible purchasing options.
Curriculum Guide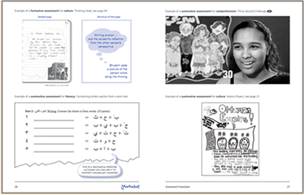 The Curriculum Guide provides an in-depth introduction to the pedagogy behind Marhaba!, ideas for lesson assignments and activities, links to authentic resources, and more. Sample curriculum maps for each of four terms––overviews of learning expectations, functional objectives, suggestions for formative and summative assessments, and literacy and communication content that aligns with the 5Cs––facilitate lesson planning.
Teacher Training DVD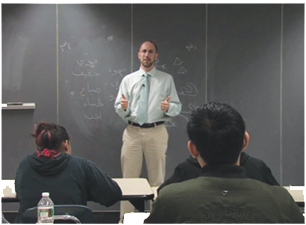 In-class teaching demonstrations, core activities presented by students, and interviews with teachers and students who have successfully used Marhaba! offer multiple ways to see the curriculum in action.
Sample Student Daftar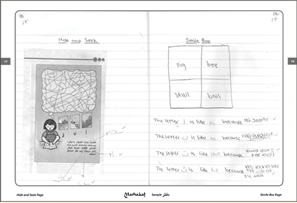 A year's worth of daftar activities and assignments completed in real time by students provides additional support to teachers implementing this exciting curriculum.
Customized Student Daftars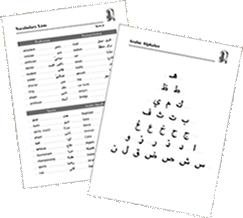 Students' build language skills as they organize and complete assignments in their daftars. Each of the four Student Daftars covers a single academic term, and each features unique reference materials aligned with that term's content––including Arabic letter-writing guides, core vocabulary lists, verb conjugation charts, and illustrated grammar explanations.
Flexible Purchasing Options